SPACE MARKET
Cable/Bolt Cutter P/N ML0028
Explore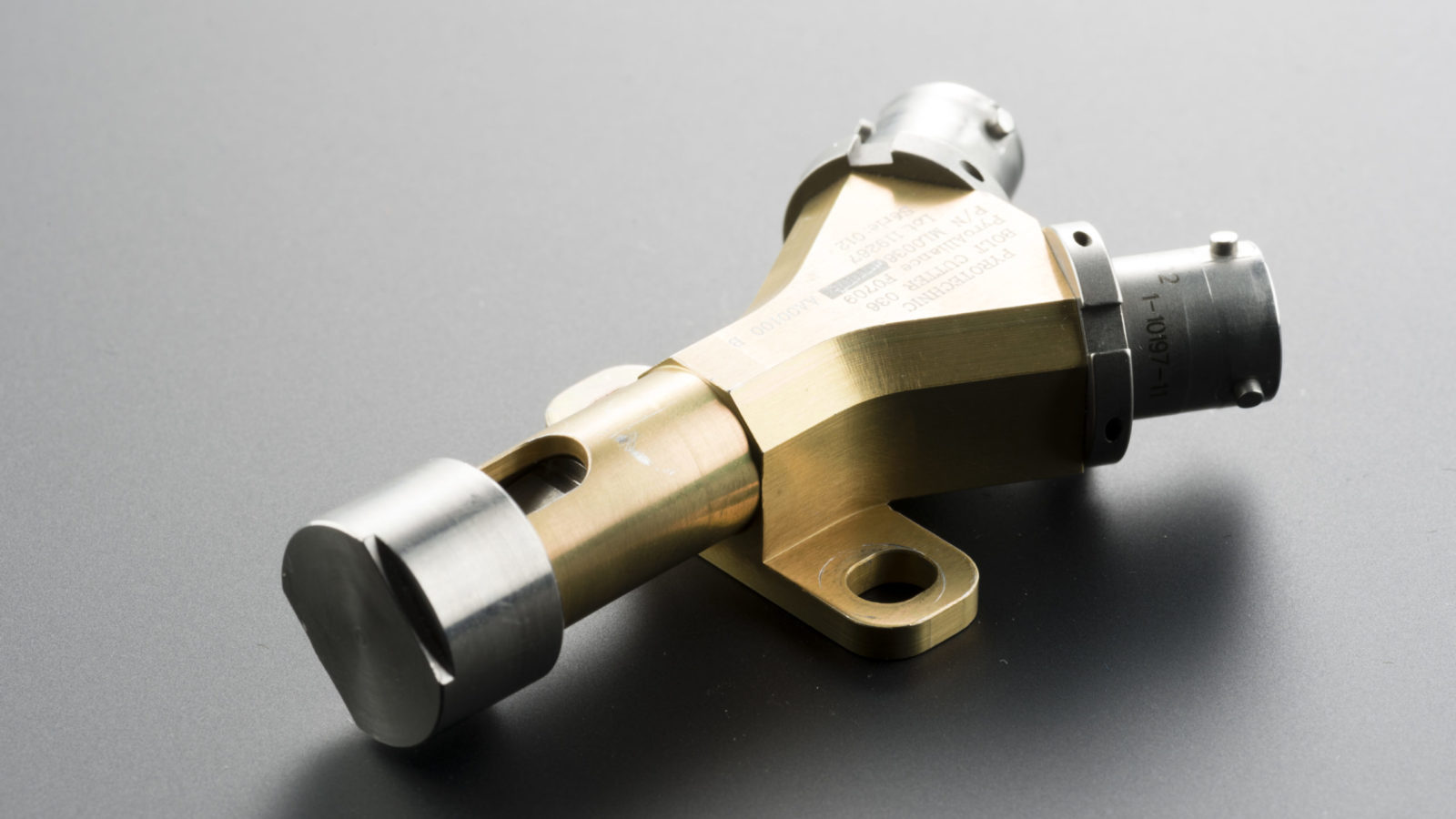 Pyroalliance designs and manufactures a wide range of pyrotechnic cutters dedicated to provide a secure object release or safety function by instantly cutting a rod or a cable.
Cutters are mostly dedicated to provide a fast and safe solution. We can address a variety cable shapes and materials (cords to hard metals).
For Space application, Pyroalliance manufactures high reliability rod-cutters, dual initiated, such as P/N ML0028 which is designed to severe a titanium pin of up to 5 mm diameter.
More generally, Pyroalliance designs and provides complete pyrotechnic chains tailored to its customers' needs. They are designed and manufactured under Pyroalliance design authority.
Next
Cable/Bolt Cutter at a glance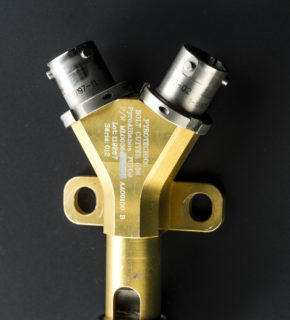 Benefits
Instantaneous event

High cutting capacity compared to its foot print (weight & envelope)
Applications
Solar array release

Antenna deployments
Please scroll down to discover more specifications on cable/bolt cutter :
Key figures, the complete product sheet to download.
↓
Key figures
| TECHNICAL SPECIFICATIONS | OUR RANGE OF PERFORMANCE |
| --- | --- |
| CUTTING SIZE CAPABILITY: | Up to 5mm (with tension) |
| TITANIUM REFERENCE: | TA6V (3.7164.1) |
| RECOMMENDED FIRING CURRENT: | 5A during 10ms |
| OPERATING TIME: | ~0.3 ms |
| LEAK RATE: | ΔP ≤ 5% after 60s, initial pressure 15bar |
| REDUNDANCY: | 2 initiators |
| WEIGHT (including initiators): | <120 g |
| OPERATING TEMPERATURE: | - 54 to + 80°C |
Recommended storage conditions
| TECHNICAL SPECIFICATIONS | OUR RANGE OF PERFORMANCE |
| --- | --- |
| TEMPERATURE: | 10°C < T < 30°C |
| RELATIVE HUMIDITY: | HR < 60% |
| PRESSURE: | Atmospheric |
Other conditions
| TECHNICAL SPECIFICATIONS | OUR RANGE OF PERFORMANCE |
| --- | --- |
| OPERATING TEMPERATURE: | -54°C to +80°C |
| NON-OPERATING TEMPERATURE: | -150°C to +100°C |
| PRESSURE: | Down to 10-8 Pa |
| RELATIVE HUMIDITY: | ≤ 70% |
Close